Ceramic Coating Gun Barrel City
The Works Mobile Detail offers ceramic coatings, which can increase your paint's durability by up to three times. This coating provides the darkest and shiniest finish you've ever seen!
Color-matching for a perfect finish
Our ceramic coatings come in black or white. We also color-match brand-new cars, making sure the finished product looks uniform across the entire body. The Works Mobile Detail offers various sizes for any job, from a few coats to full body protection.
After the ceramic coating is finished, our products offer self-cleaning properties; dirt, mud and other contaminants will simply fall off your vehicle.
Advanced technology that cures the paint
Our new, patented technology uses advanced materials to create an incredibly hard finish on your car's exterior. As the coating cures, it becomes tougher than anything else on the market. This means there is no need to wax your car after getting your ceramic coating done; you'll be able to enjoy the protection that lasts for years to come.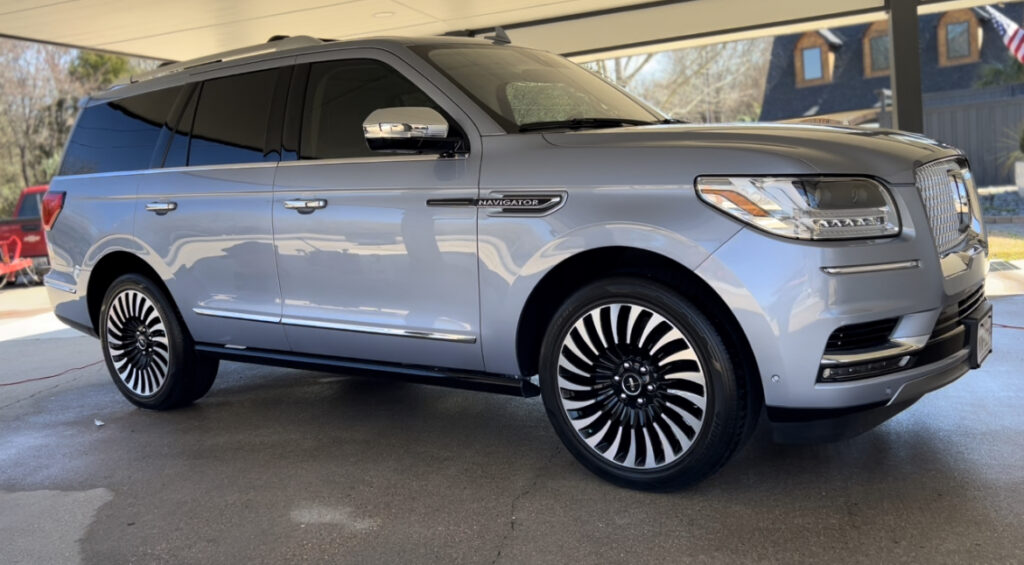 Professional-grade products for your car's protection
The Works Mobile Detail uses professional strength, heavy-duty materials to coat the outside of your vehicle. We use only the finest water-based materials available, allowing us to work with paintwork and other delicate surfaces without fear of damaging them. Our ceramic coating will stand up to any weather condition, so you never have to worry about your car's finish again.
Protection against rust and corrosion
Our ceramic coating helps protect your car from rust and corrosion, often one of the most common dangers to your vehicle's finish. A single treatment will help prevent these problems for up to five years or more, making your vehicle's exterior stable and long-lasting.
When it comes to ceramic coatings, The Works Mobile Detail is the best choice for your car.
Machine polishing that brings out the true shine
After our team puts on our new, patent-pending ceramic coating, we use advanced polishing machinery to bring out the car's true shine. The finish will be incredibly smooth, and you'll notice that it feels like glass to the touch.
Our ceramic coating treatment is so effective that your vehicle's paint will recover almost immediately after we polish down your vehicle. This gives you even more protection against normal wear and tear, making sure your vehicle can stay beautiful for many years to come.
Our company offer more than just paint protection
As the only ceramic coating service in Gun Barrel City, TX, The Works Mobile Detail offers more than simply surface protection. We are dedicated to providing you with excellent customer service, an unparalleled level of quality, and professional-grade workmanship when it comes to car detailing.
The Works Mobile Detail offers professional mobile detailing services on top of ceramic coating. We have been working tirelessly to set the bar of excellence.
The Works Mobile Detail is a mobile car detailing company in Gun Barrel City, TX that offers a range of automotive services. With years of experience cleaning and restoring cars, our team has the expertise to get your car looking its best.
Affordable and Convenient
The Works Mobile Detail offers mobile car detailing and cleaning services. We come out to you. This means you don't have to waste time and gas to take your car to a carwash.
Certified And Insured
All of our technicians are certified and insured professionals who will treat your vehicle with the care and attention it deserves. Our technicians have been certified and have had years of training with various brands and products.
Experience
Our company has been providing reliable service for many years, so we know exactly how to handle your vehicle and what products and techniques will work best.
Reach us for free quotes and more information about the ceramic coating services we offer in Gun Barrel City, TX. Our team is ready to answer any questions you have. Call us today at 903-292-7052
How does ceramic coating work?
Our specially formulated nano-ceramic coating bonds with your paint to produce an extremely hydrophobic (waterproof) surface. This makes the vehicle easier to wash and maintain, as dirt and grime are far less likely to adhere themselves. The water beads up on top of the surface like ball bearings instead of resting on the paint as droplets
How long does the coating last?
Our ceramic coating is guaranteed to protect your vehicle's paint for 5 years or 50,000 miles – whichever comes first.
How much does the ceramic coating cost?
It depends on how many square feet your vehicle is. One or two coats would be enough to protect your paint job for 5 years.